We at Pioneer Websites have decided to invest towards a well-established ethical and sustainable foresting company in eastern Africa for each Medium and above-managed hosting client. Since 2004, they have planted over three million hardwood trees, contributing to the lifting of more than twenty thousand families out of poverty and corruption.
Carbon Neutral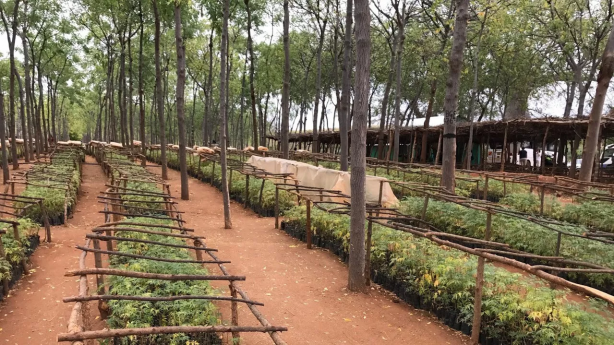 The trees are a type of Mahogany that are grown as sustainable wood to fight poverty and offset carbon at 500kg per tree in their 20-year life span until they're lumbered. This would, on average, equate to well over 20 years of carbon-neutral hosting for each of our hosting clients.
Through AffecTeam, we also have maximum transparency and insight to oversee this investment now and in the future.
AffecTeam
"Today, there is no controversy in Making Money and Doing Good at the same time; it's a must!"
If you want to learn more about AffecTeam, sustainability and impact investing, please visit https://www.facebook.com/affecteam
Honour Roll
A big thank you to our clients who have done good by purchasing a tree and enabled us to provide them with carbon-neutral hosting:

AffecTeam - Lectures, presentations and inspiring talks about sustainability and sustainable investments with a triple bottom line strategy, meaning that they tick People, Planet and Profit.
Azur Editorial - Editorial Service allowing inspired writers to reach their full potential.
backload.it - Australia's Interstate Transport & Haulage Experts - backload.it if you want something moved quickly & at the very best price, then you have to visit the site ASAP!
Bega Plumbing - Local Plumbers, providing drainage, excavation and plumbing services in Bega Valley, Merimbula and beyond.
Brisbane River Gutter Clean - Professional gutter cleaning service based in Brisbane. More than 18 years of experience. Excellent service & no mess guarantee.
Cutting Edge Tree Maintenance - Professional arborists & tree removal in Newcastle, NSW.
D/Studios - D/Studios is a buzzing office and studio space shared by a collective of independent creatives and professionals.
D-ONE - Your no-fuss, hands-on partner - D-ONE Transforming great marketing ideas into actual "stuff" in the market.
Dynamic Future - Nico Eulen
Eliasson Estates - Nadine Eliasson has earned her reputation with more than ten years of professional real estate agency on the Spanish Costa del Sol.
Gareth Tye Cleaning Services - Reliable and professional window, roof, gutter and chimney cleaning in County Tipperary, Ireland.
Identiom - Provider of expert business process re-engineering solutions to Managed Service Providers.
No Thru - Innovators who provide cost-effective, durable, secure temporary fencing solutions.
Rincon del Sol - Beautiful restaurant and beach club with sea views in Nerja, Spain. Combining design, tradition and an Asian-Mediterranean fusion style kitchen.
Sky High Gutter Cleaning - Small family-run business. We pride ourselves on providing quality gutter cleaning services to the Brisbane area.
Sydney Insights - Janice Brown creates beautiful art that captures the essence of Sydney.
TranztecRV - Luxury Motorhomes - Built to the highest quality.
Tree of Goals - Tree of Goals is an approved NDIS service provider with fantastic, friendly staff.
TSANZ - The Transplantation Society of Australia and New Zealand brings together transplantation professionals in medicine and science that share common ideals and principles.
Unimos - Want to learn? Want to teach? Unimos makes it simple. Search, book, pay and meet - all in one place.